Specification
General
Sales Package
1 Mixer Unit, 1 Liquid Jar with Lid, 1Dry Jar with Lid, 1 Chutney Jar with Lid, 1 Spatula and 1 User Manual
Power Required
AC 230 V, 50 Hz
Revolutions
19000 RPM
Auto Switch Off
Yes
Material
ABS Body, Stainless Steel Jars
Dry Grinding
Yes
Blending
Yes
Grating
No
Mincing
Yes
Chutney Grinding
Yes
Grinding Jar Capacity
0.8 L
Liquidizing Jar Capacity
1.2 L
Chutney Jar Capacity
0.4 L
Weight
3.25 kg
Warranty
Warranty Summary
2 Years Limited Domestic Brand Warranty
Warranty Service Type
For warranty claims or any product related issues please email at smartbuy@flipkart.com or call +91 80 46609211.
Covered in Warranty
1) Warranty is non-transferrable, valid only in the territory of India and extended only to the first end user customer (Customer). 2) Warranty will be valid only when the original purchase invoice is presented at the time of service. 3) Warranty will cover only functional parts and software issues having manufacturing defects and does not cover damages resulting from un-authorised adaptations/ adjustments/ tampering of the product, improper installation of the product, normal wear and tear caused due to use of product.
Not Covered in Warranty
1) Warranty does not cover damage caused to the product due to improper installation by customer; normal wear and tear caused due to use of product. 2) Warranty does not cover any external accessories to the product (such as battery, cable, carrying bag etc.) 3) All plastic, rubber, glass, or aesthetic parts and consumable replacements will be on a chargeable basis. 4) All transportation & handling expenses incurred while replacing or repairing will be payable by the Customer. 5) Warranty shall be voids if: a) The type or serial no. on the product has been altered, removed or defaced. b) The product is not operated as per the instructions given in the User Guide, if any.
Domestic Warranty
2 Year
---
Powerful Performance
The Flipkart SmartBuy Dynamo 550W mixer grinder is powered by a robust 550W copper motor which has been designed to deliver a top-notch performance consistently for a long duration.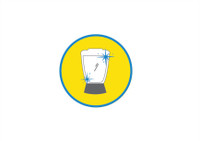 Stainless-steel Jars
The Flipkart Smartbuy Dynamo mixer grinder comes with a 1.2L liquidizing jar, a 0.8L grinding jar and a 0.4L chutney jar. Whether you have to blend yoghurt and fruits smoothies, grind masalas or delicious chutneys, the Dynamo with its stainless-steel multipurpose jars is up to any task.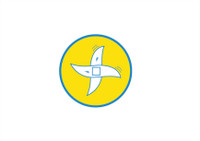 Stainless-steel Blades
The durable, stainless-steel jars are equipped with sharp stainless-steel blades to cut through almost any food item with ease, even coconut and whole, dry spices. Their sharpness remains the same even after regular use.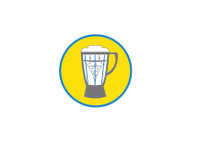 Flow-breaker on Jars
The "Flow-breaker" grooves designed on the jars ensure superior grinding and blending performance.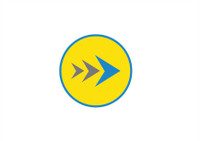 3-Speed Control Knob
This mixer grinder is equipped with a 3-speed control knob which allows you to get the ingredients blended, grounded and emulsified just as fine or coarse as you want them to be. All you need to do is set the Dynamo's speed knob according to your needs and let it do all the hard work. Not only that, the Dynamo also comes with an incher or pulse feature that runs the blades gently for pushing the bulk of dry ingredients upwards and for freeing material stuck on the jar wall.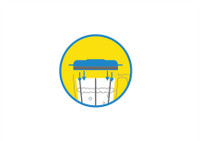 Anti-spill Plastic Lids with Rubber Ring
The Dynamo's jars come with anti-spill plastic lids, so you can blend your favourite smoothies and make chutneys without worrying about those messy spills.
Anti-slip Vacuum Feet
The Dynamo is equipped with specially designed vacuum feet that ensure a firm, sturdy grip on your kitchen counter.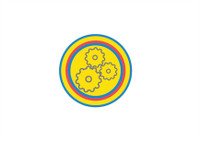 Overload Protection
The overload protection feature protects the motor from any damage when the jars are overloaded or when the grinder has been overused.
General
Sales Package

1 Mixer Unit, 1 Liquid Jar with Lid, 1Dry Jar with Lid, 1 Chutney Jar with Lid, 1 Spatula and 1 User Manual

Power Required

Revolutions

Auto Switch Off

Material

ABS Body, Stainless Steel Jars

Dry Grinding

Blending

Grating

Mincing

Chutney Grinding

Grinding Jar Capacity

Liquidizing Jar Capacity

Chutney Jar Capacity

Weight